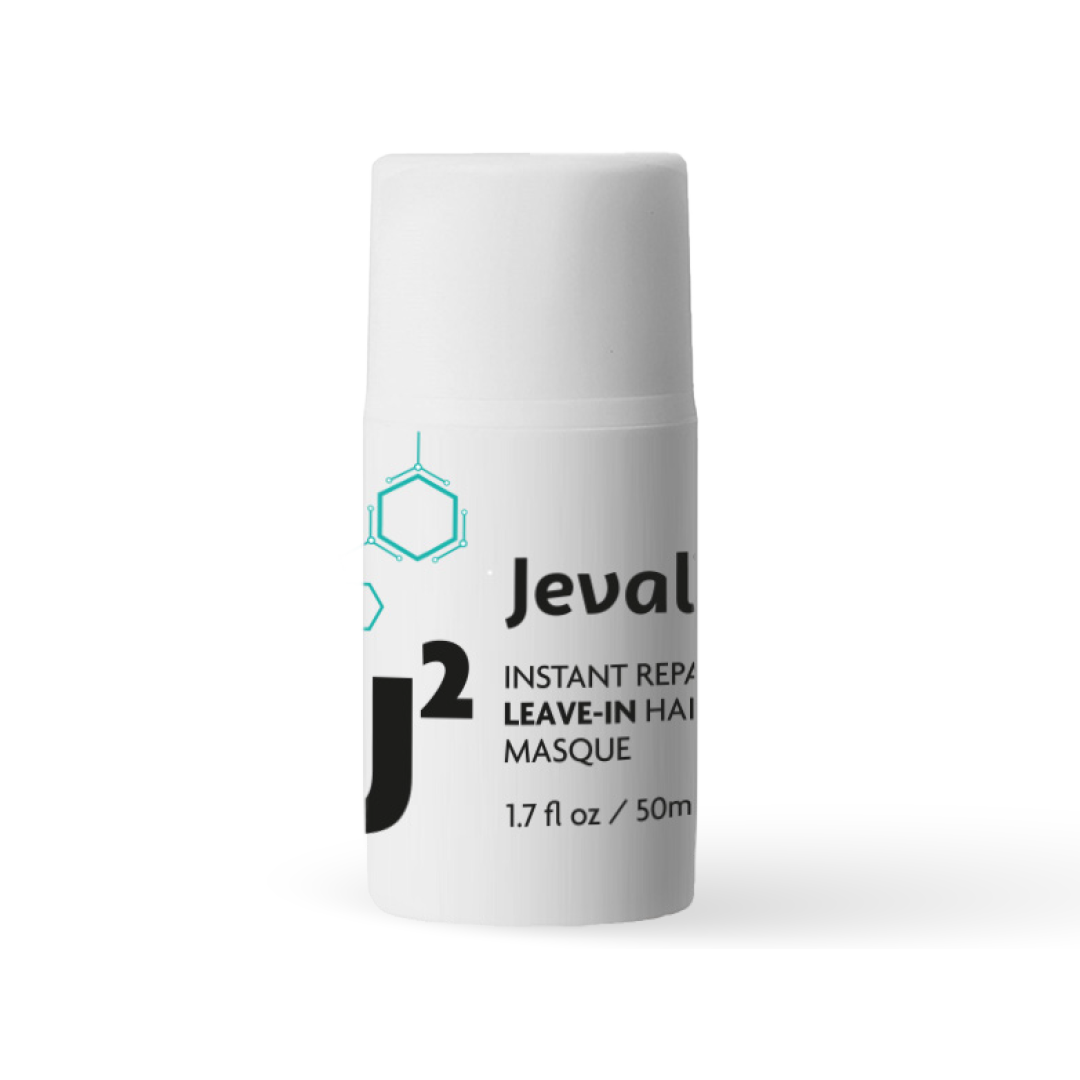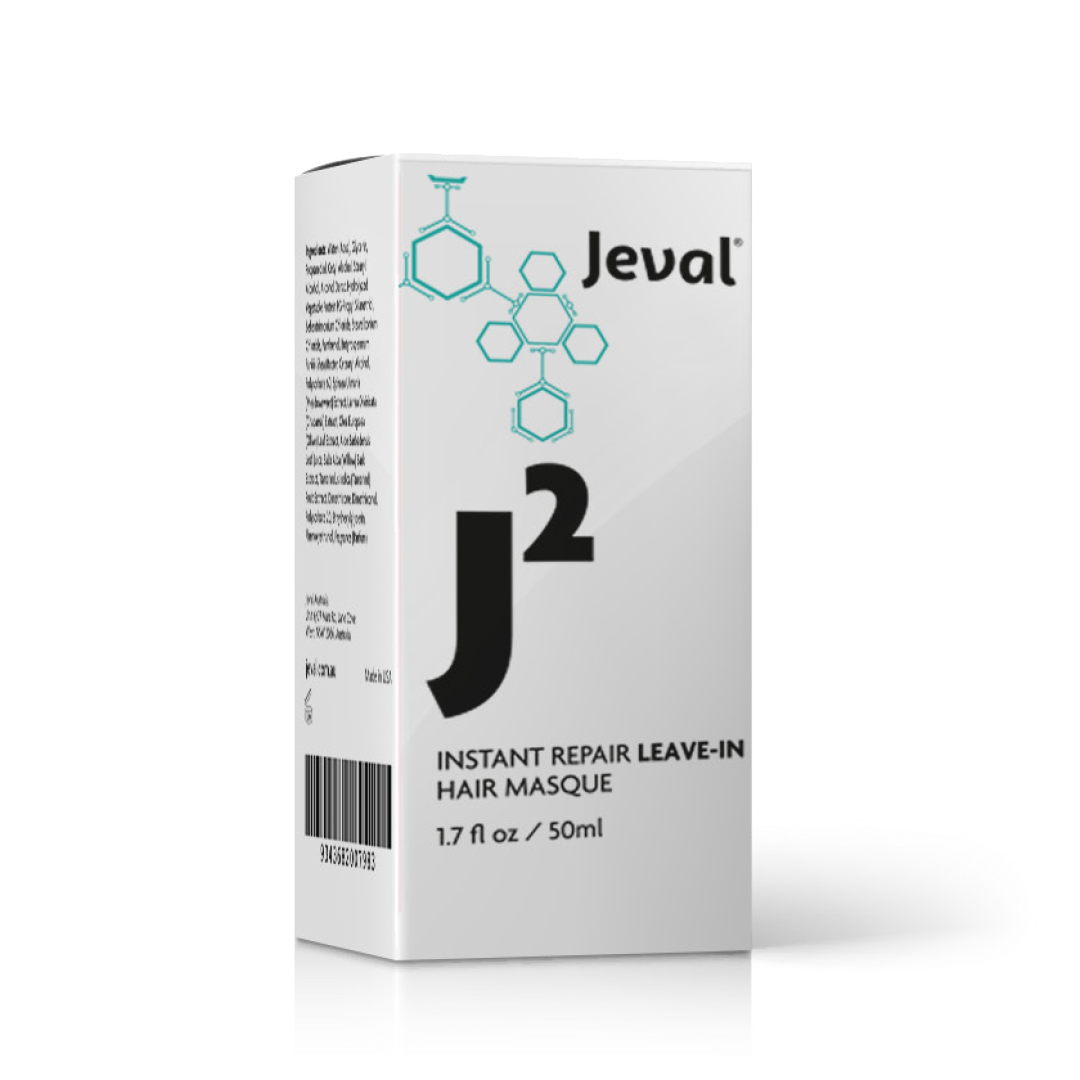 J2 Instant Repair Leave-In Hair Masque 50ml
The Latest Jeval J2 Instant Repair Leave-In Hair Masque. 
The new and innovative J2 Masque from Jeval is designed to repair hair bonds from the inside with a new plant-based "proprietary protein blend (PPB)". This advanced scientific formula provides instant results to renew hair strength and elasticity while nourishing and hydrating the outer layers of the hair.
 WHAT IT DOES
• Prevents colour fade.
• Improves strength & elasticity.
• Works in 4 minutes.
Apply 1- 2mls of J2 to towel dried hair after shampooing – do not use conditioner. Apply to the ends of hair first, then work through the mid lengths. Evenly distribute by running hair between fingers for 2-3 minutes. Comb through and let sit for another minute for J2 to activate. Do not rinse. Style as usual.