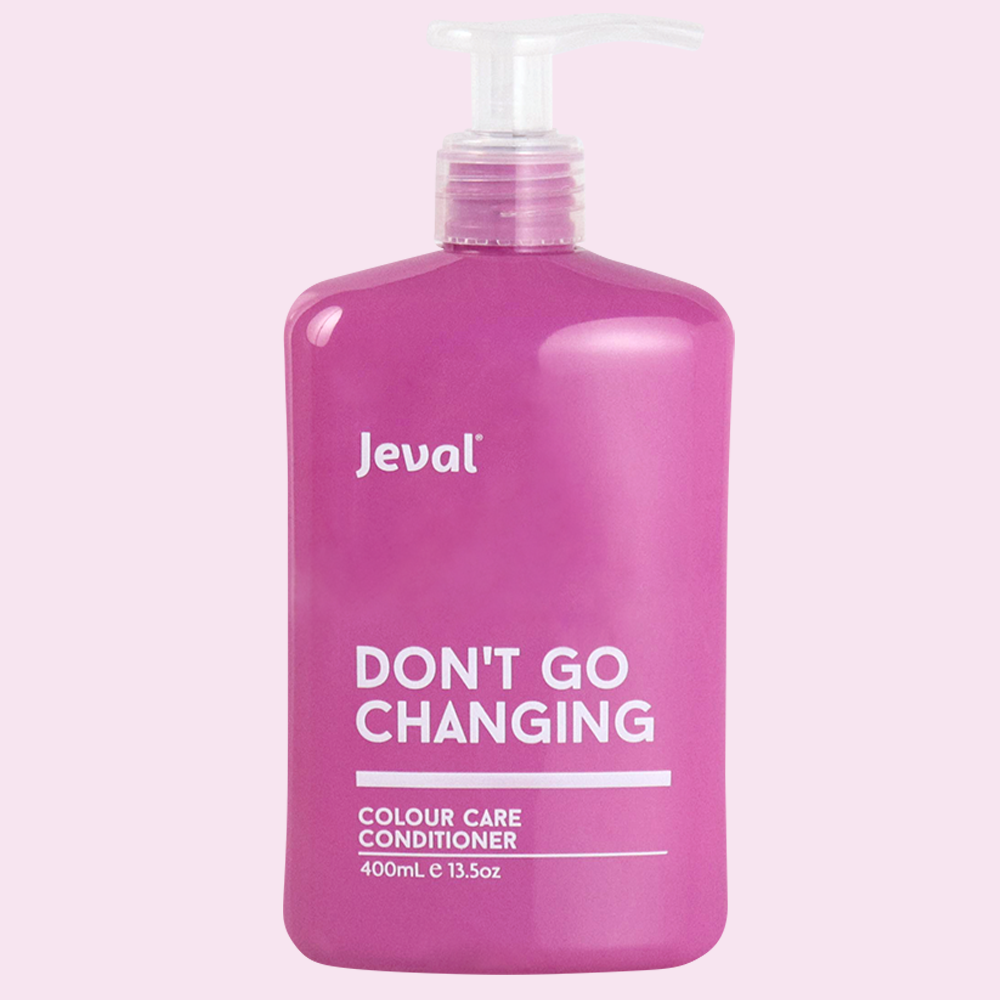 Don't Go Changing Colour Care Conditioner 400ML
Hold onto that luxurious colour and never let it go! Long-lasting colour, luminous shine, envy-inducing hair! Seals the hair and prolongs colour life. Prevents fade, smooths the hair cuticle and adds illuminating shine.
WHAT IT DOES
• Seals the hair locking the colour in.
• Prolongs the life of the colour.
• Protects the hair from styling heat, preventing premature fading.
• Smoothes the hair's cuticle from frizz.
• Delivers illuminating shine.

Squeeze excess water from hair and apply evenly from roots to ends. Leave it on for 2-5 minutes. Rinse well.
SUNFLOWER SEED EXTRACTS
• Natural antioxidants. Stabilises the colour and creates longevity.
ARGAN OIL
• Strengthens and restores natural shine to hair.
UV FILTERS
• Protects cosmetic colour from early fading.