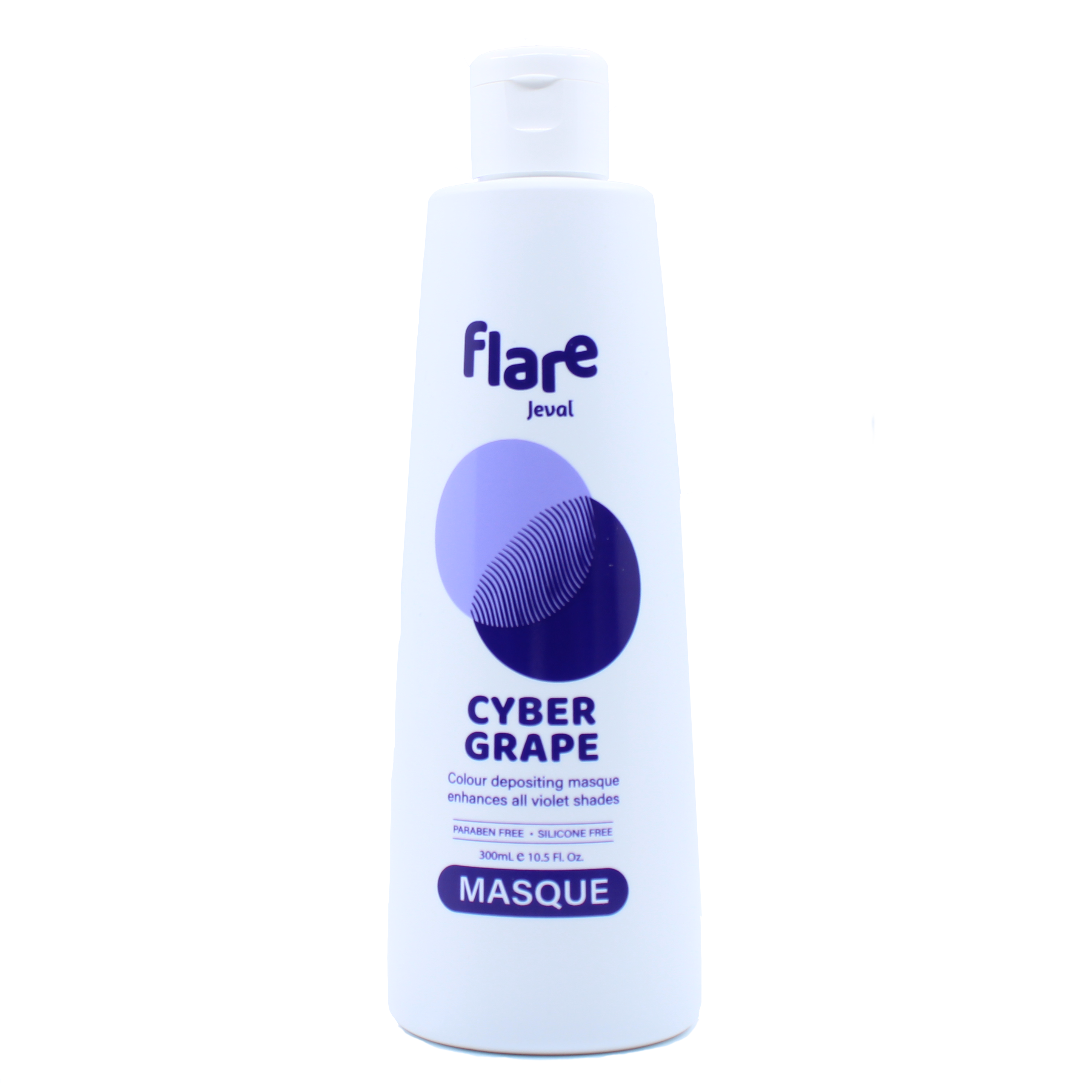 Flare Cyber Grape Masque 300ml
The Jeval Flare Cyber Grape Masque is a rich blue-violet that will enhance deep purple tones and intensify any existing deep purple colours.

*Can be used to remove some orange or brassy tones on yellow hair but not recommended for use on clean blondes as it will over-tone with purple hues

Enriched with natural oils, vitamin E and olive butter, hair is left nourished and revitalised.
Step 1 Shampoo your hair with Jeval Don't Go Changing colour care shampoo, then rinse.
Step 2 Apply your choice of Flare Shampoo and massage throughout the hair, leave for 3 to 5 minutes.
Step 3 Leave in hair longer if the additional colour intensity is required.
Step 4 Rinse with cool water and follow with your favourite Jeval conditioner or Flare masque for greater vibrancy and condition.