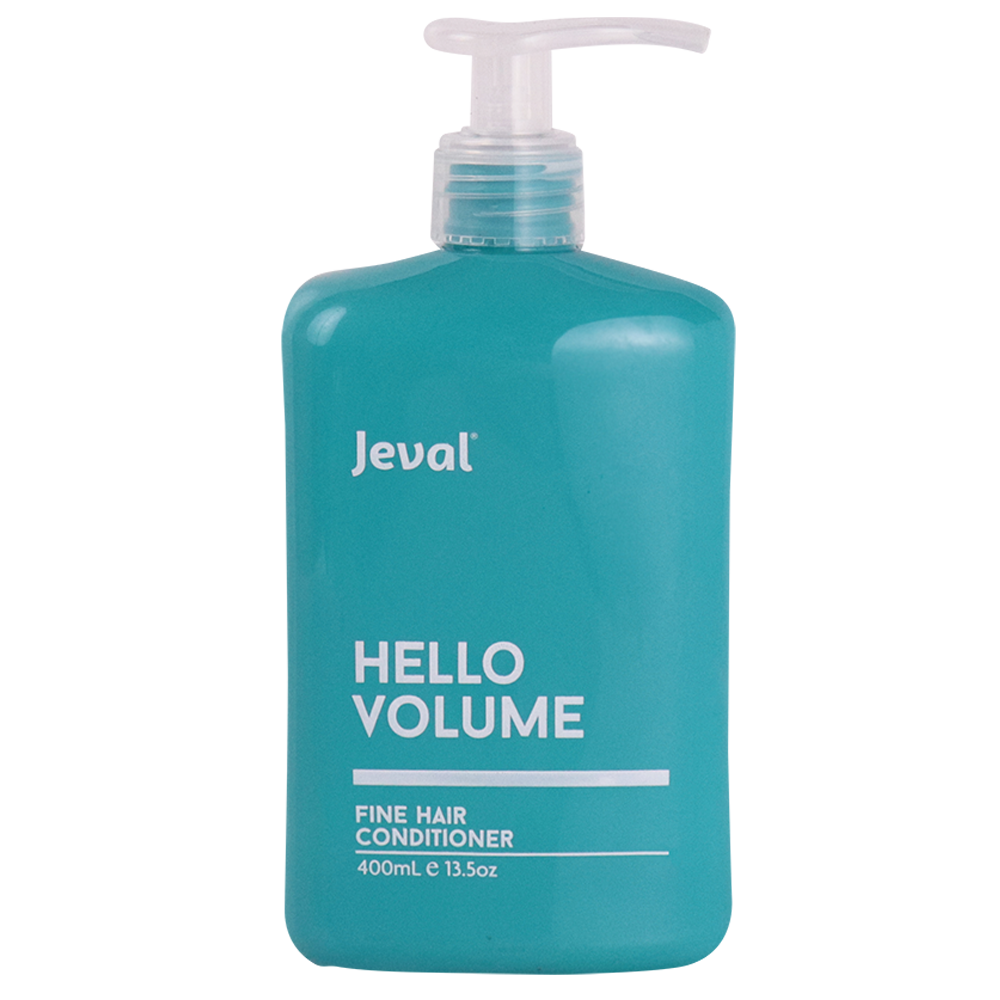 Hello Volume Fine Hair Conditioner 400ML
Ample, thick, voluminous hair is just a lather away. Plump up your hair with this volumising and thickening duo. Softens. moisturises and revitalises without weighing your hair down.
WHAT IT DOES
• Nourishes and boosts shine.
• Detangles the hair.
• Weightless conditioning which won't weigh the hair down.
• Maintains volume.

Squeeze excess water from hair and apply evenly from roots to ends. Leave it on for 2-5 minutes. Rinse well.
COTTON OIL
• Strengthens and increases hair lustre.
• Fights free radicals.

CHIA SEED OIL
• Rich Antioxidants with anti-ageing properties.
• Supplies essential vitamins and minerals.

QUINOA
• Rich in essential vitamins and minerals.
• Prevents and repairs damage.

LAVENDER ESSENTIAL OIL
• Stimulates hair growth.

UV FILTERS
• Protects from harsh damaging and dehydrating UV rays