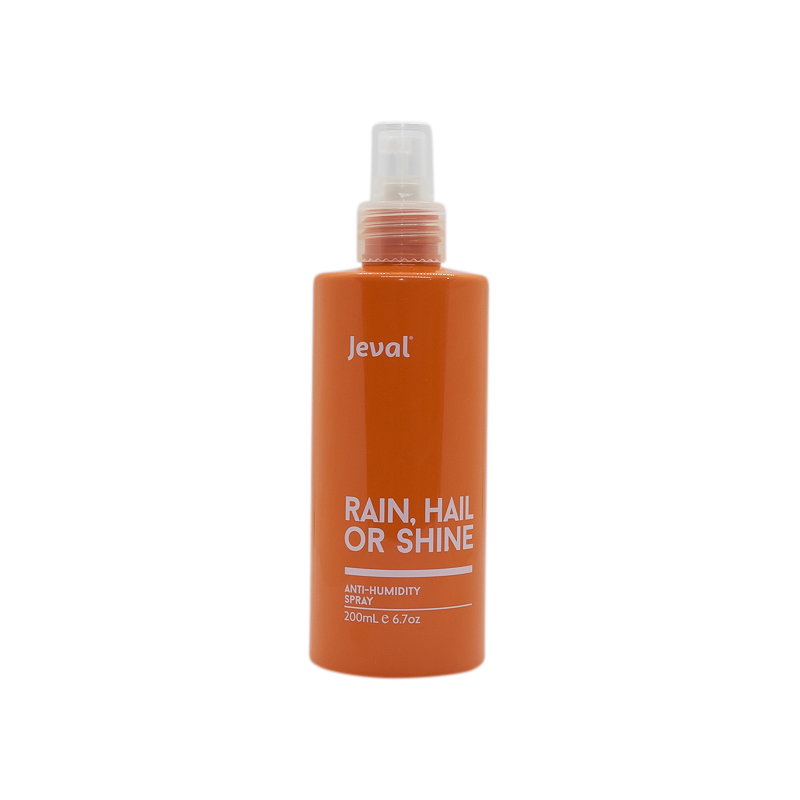 Rain, Hail or Shine Anti-Humidity Spray 200ML
Kiss frizz and dryness goodbye with this lightweight formula. A perfect base for smooth, long-lasting styling whatever the weather.
WHAT IT DOES
• Smooths the hair frizz free during blow drying.
• Repels moisture and humidity for longer-lasting styles.
• Thermal styling tools heat protection.
• Leaves hair feeling silky and shiny.

Divide hair into 2-3 sections and spray roots to ends to distribute evenly through hair. Comb through and blow dry to the desired style.
QUINOA
• Rich in essential vitamins and minerals.
• Prevents and repairs damage.
• Prevents breakage.

CHIA SEED OIL
• Rich Antioxidants with anti-ageing properties.
• Supplies essential vitamins and minerals.